About the Event
The National Apprenticeship Show – West Midlands is the perfect event for School and College leavers as well as young adults to discover more about Apprenticeships across the region.
Taking place at the Coventry Building Society Arena in Coventry, this event welcomes visitors and Exhibitors from across Birmingham, Coventry, Dudley, Sandwell. Solihull, Walsall, Wolverhampton and the surrounding areas.
Our events exist only to promote Apprenticeships and our message is clear – Apprenticeships work for both candidates and employers alike!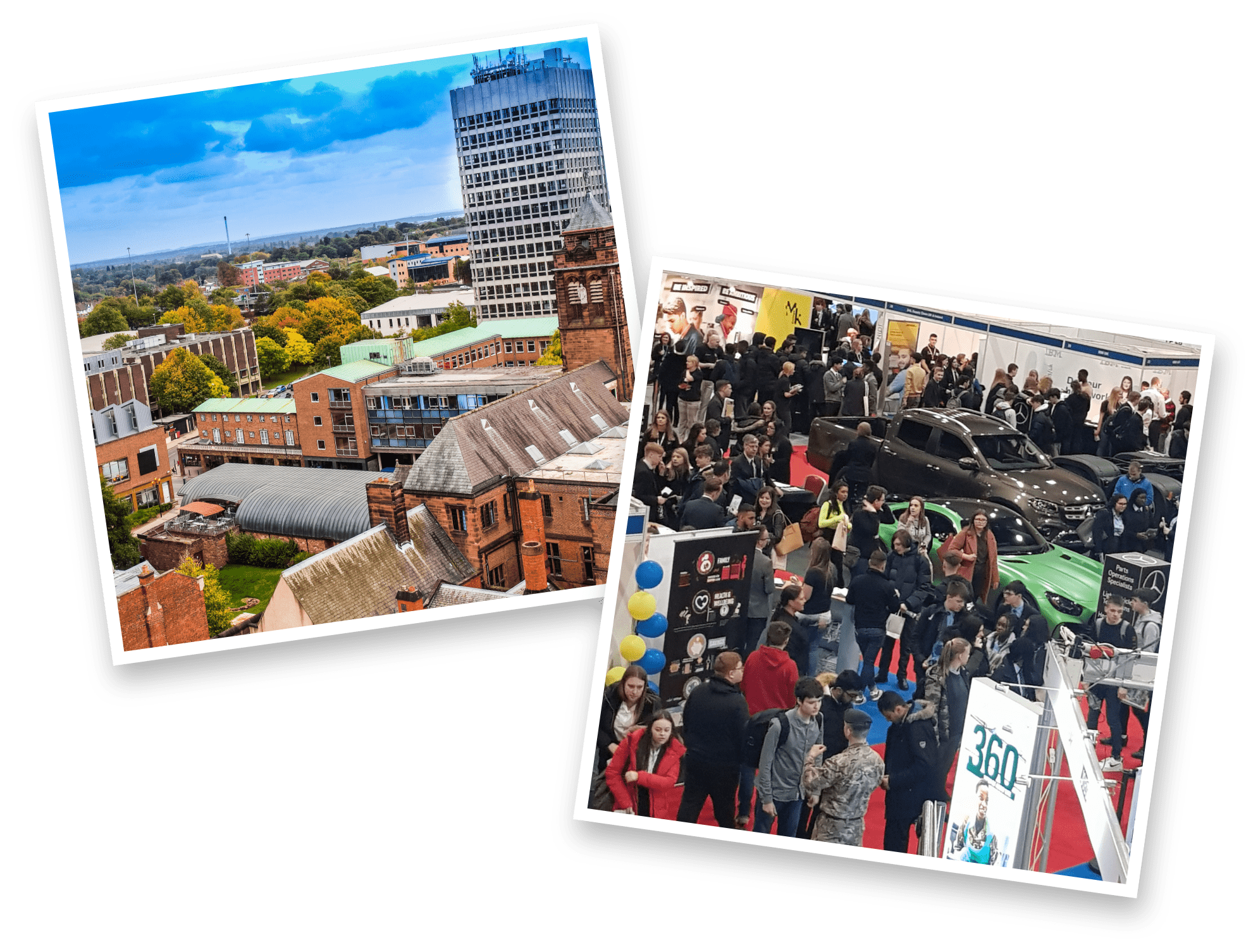 Want to visit?
The National Apprenticeship Show covers all levels of Apprenticeships, from entry level to higher and degree.  This FREE event offers visitors a chance to engage, face-to-face, with some of the regions top Apprenticeship employers and providers.
Opening Dates & Times:
Tuesday 8 November 09:30 – 14:30
School/College Groups:
NAS Media offers a travel bursary scheme for students in Years 12, 13 and 11 from Schools and Colleges, with full funding for whole year groups available and a tiered bursary system for other size groups, you can register you group visit here.
Please be aware that these events are very popular and funding is provided on a first come, first serve basis.
Parents/Carers/Individuals Dedicated Evening Opening:
Tuesday 8 November 15:30 – 18:00
Coventry Building Society Arena CV6 6GE
Group Registration Form
Individual Registration Form
Want to exhibit?
The National Apprenticeship Shows reach more School and College leavers, parents, carers and individuals than any other event of its kind.
If you're looking to promote your Apprenticeship offering and recruit for your programmes, get in touch on info@nasevents.co.uk or 0203 858 7000 to find out more about exhibiting and request your copy of the Events Guide.
Contact Us
Exhibitor Profiles and Digital Hub
Take a look here at who's exhibiting and what they offer!
View all Exhibitors